Discovery Session
What's your relationship with your space?
Begin your inner ↔ outer transformation.
What story is your space telling about you? Is it accurate? Does it reflect the real you? Does it feel amazing, a little off — or completely overwhelming? Is it welcoming you into the next chapter of your life — or keeping you stuck in an old one?
Join me for an initiation to this work of interiors and inner worlds.
Depending on your needs and goals, we may focus on:
Understanding how you relate to your space — and how your space is affecting your life.
Exploring your space through all five of your senses — and creating opportunities to delight them all.
Identifying the core blocks between you and a healthier relationship to your space — and how to shift them.
Experiencing inspiration, hope, can-do-it simplicity, and an invitation to take exquisitely good care of yourself.
Brainstorming lots of ideas about how you can shift your space, and identifying the 2-3 highest-leverage actions.
We'll begin right where you are. Gently, honestly, and lovingly. We'll explore your inner world with open minds and open hearts. I come to every session with a sense of reverence and play.
A Discovery Session is perfect for you if:
You'd love a good brainstorming session with a caring pro.

You want deeper insights and need some help unblocking them.

You're ready to infuse your space with more you, and need some inspiration.

You're excited by these ideas, want to incorporate them into your life, and need help knowing where to begin.

You're curious about this work and want a small but potent introduction to it.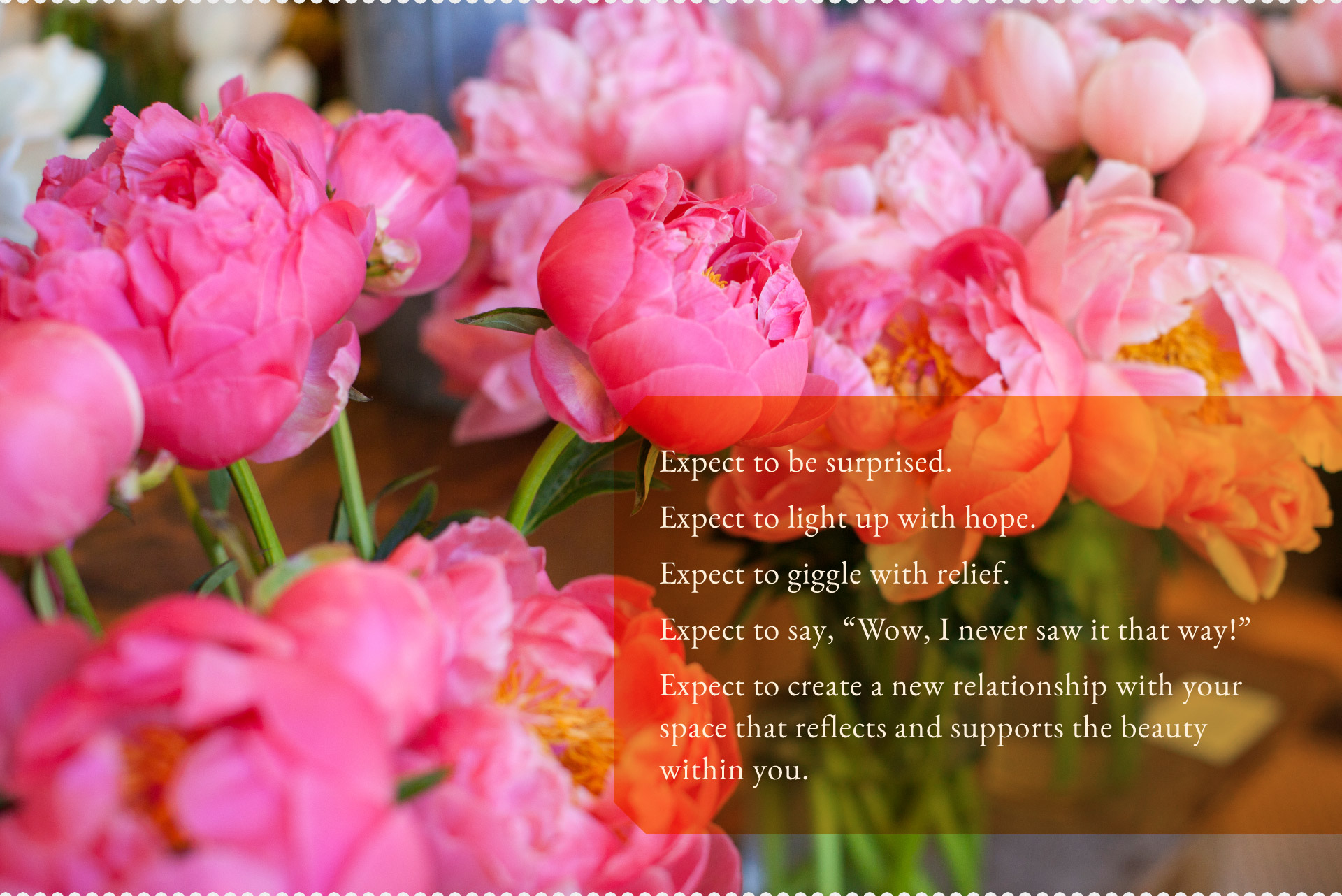 Our session includes:
An extensive intake questionnaire, completed in advance. You will begin your own conversation about your space — and I will know exactly where to begin our work together.
One 90-minute conversation via telephone or Skype. We'll journey together through your inner world and your interior home space. It will be gentle, nurturing, and illuminating.
Your personal illumination guide, a brief wrap-up document summarizing my main highlights from our call, along with 1-2 specific action steps you can begin taking right away.
Your investment:
$350.
Ready to uncover what's happening between you and your space?
Let's get started!
Contact me to schedule your own Discovery Session.
Interested in other ways we can work together?                                                                       Check out my Interior Coaching Program and Authentic Design Intensives.