Spring Cleaning For Your Heart and Home

Spring energy is definitely flowing…
Have you noticed it yet? Even if the weather where you live hasn't completely warmed up yet, there's something shifting and fresh in the air.
I've loved the springtime since I was a little girl. I have a love affair with the flowers and the new colors of spring are always so exciting. Whether I'm walking through the park or the grocery store, it's easy to feel a little extra happy.
Spring brings a kind of hopefulness. A sense of a fresh start. An opportunity to grow, change, blossom … into more beauty, truth, and meaning. – Click To Tweet
But springtime's fresh start isn't just about bringing new things in. It's also about learning to let go, too. To release the things that are blocking us from truly blooming — both in our homes and in our lives.
In May I am going to be talking about how to do a House Blessing – a powerful ritual done in your home. It's purpose is to not only bless your space but to celebrate and initiate a beautiful vision for you life as well.
In preparation for this powerful ritual, I thought it would be a great time to dive into that task that lives on most of our spring time to-do lists  ….dundudnaa….SPRING CLEANING!
Last year in honor of springtime I launched a six week series called: Making Room To Bloom: Spring Cleaning For Your Heart And Home!
Hundreds of people joined in on the fun and I would love to share it again with you this year!
If your home and heart need a little love and you are interested in spending some time reconnecting to your space, your self, and your life, then I encourage you to join me over on the Beautiful Living Facebook page where I will not only be reposting my step by step process but also answering your personal questions and providing inspiration to keep you motivated. I can't wait to connect with you there!
And if you are ready to dive in now….. below are links each post in the series. Take it one by one or just dive in wherever you feel called to start.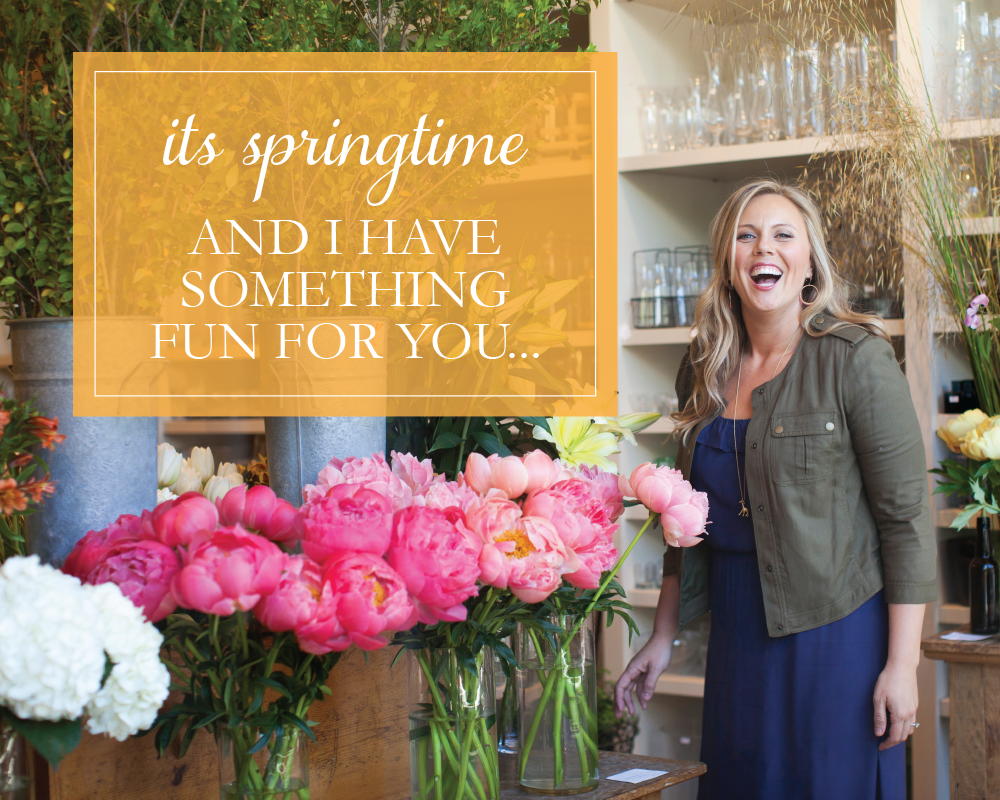 Want your Spring Cleaning to Stick? 3 Questions to Ask Before You Dive In.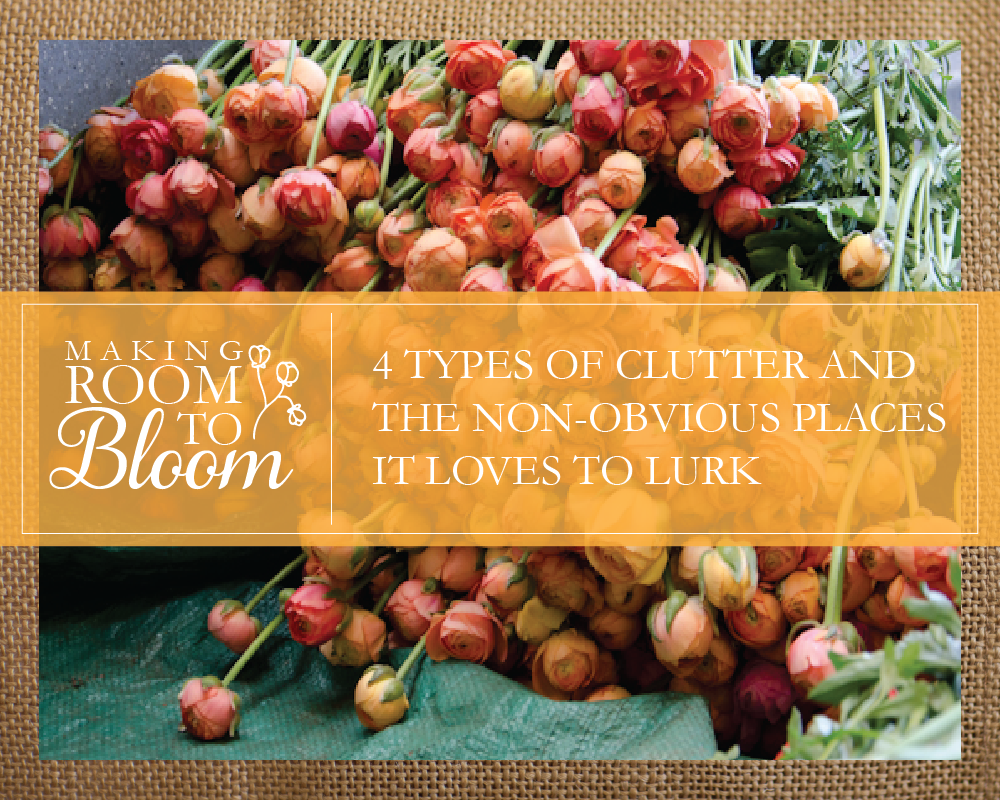 4 Types of Clutter and the Non-Obvious Places it Loves to Lurk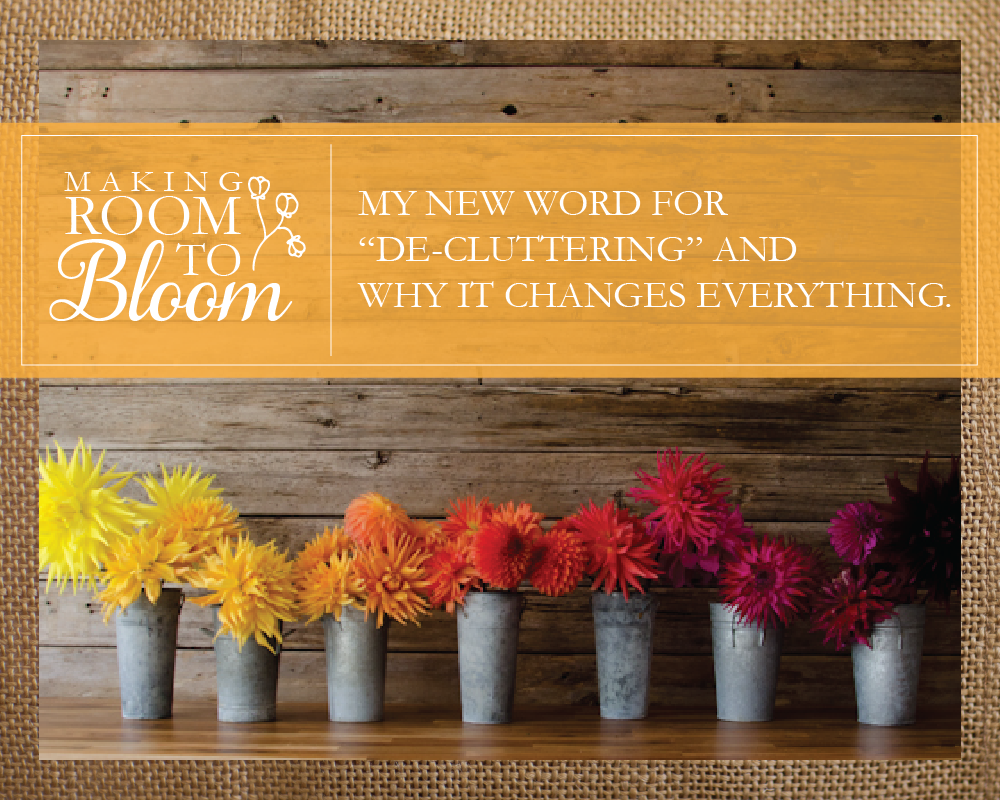 My New Word for "De-clutter" and Why it Changes Everything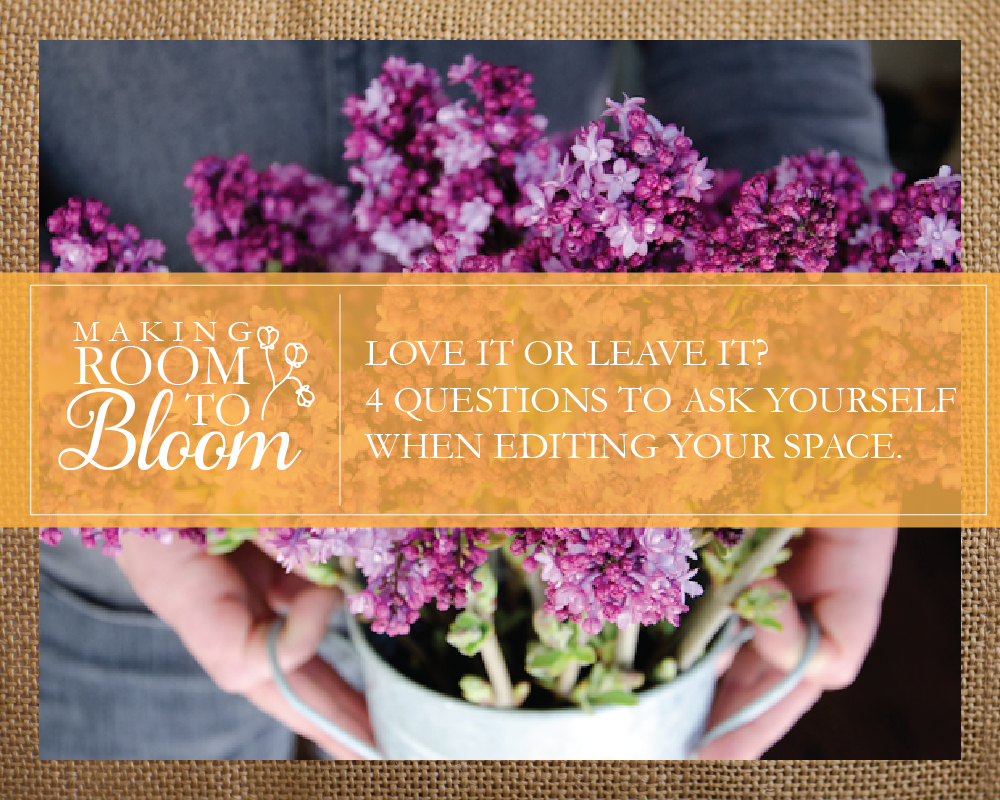 Love It or Leave It? 4 Questions to Ask Yourself While Editing Your Space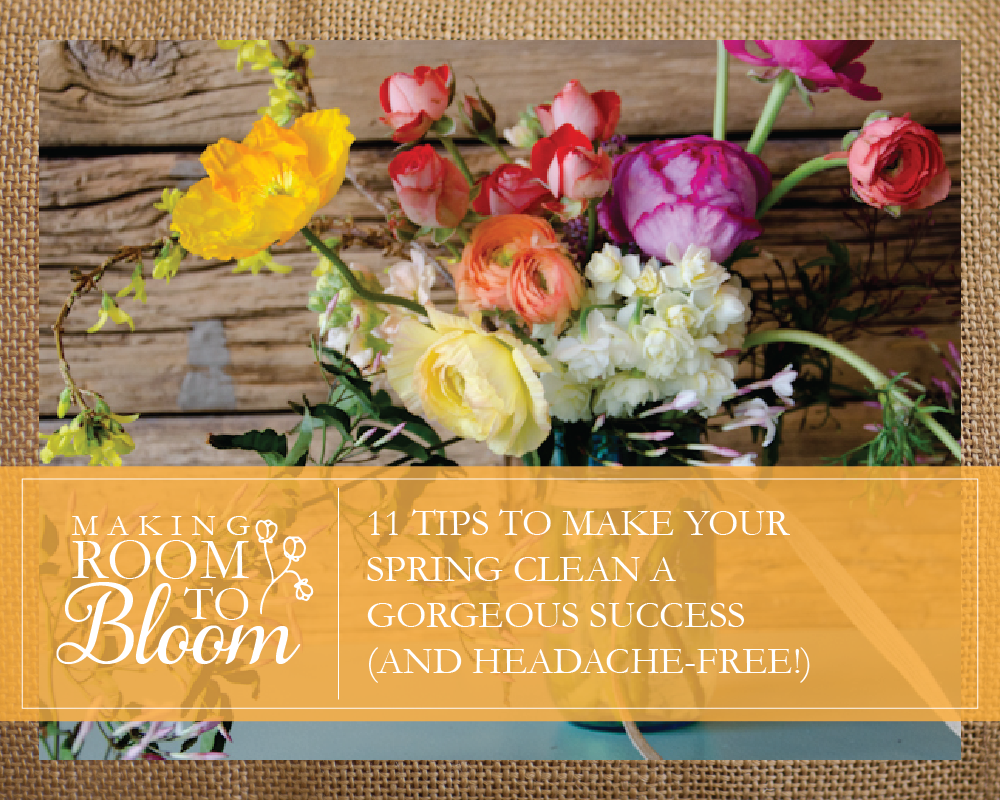 11 Tips to Make Your Spring Clean a Gorgeous Success (and headache-free)
As always I LOVE hearing from you! In the comments below …. are you in need of a Spring Clean?  What are you ready to release? (Heart and/or home?) What's your plan to make it happen?
I look forward to hearing about your process and don't forget to join all the fun happening over on Facebook! 
Sending love,
Rebecca